MEET DIANA LOOMANS
Diana Loomans is a speaker, author, success coach, and founder of The Quantum Life Institute. She has been a pioneer in the human potential field for over two decades, and has earned a reputation as a dynamic presenter with a rare blend of heart and soul.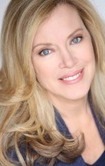 As a former college instructor with degrees in community and adult education, Diana
taught cutting-edge courses at three colleges, and originated numerous popular courses such as, Maximizing Human Potential, Reaching Peak Performance, Your Amazing
Brain, Unleashing the Einstein Within, The Laughing Classroom and Full Esteem Ahead.

As a professional speaker and trainer, Diana has delivered over 1200 keynotes and workshops, and addresses business groups, educators, parents, and the public at large on a variety of topics. She has appeared on hundreds of radio and television shows, and has done satellite media tours as a spokesperson for charities and children's causes.
Diana is the founder of the Quantum Life Institute, offering personal and business coaching and an elite coach training curriculum for those aspiring to become a certified coach with the institute. Her clients range from business executives, visionaries, entrepreneurs, speakers, writers, couples and families.

As a bestselling author, Diana has more than one million books and short stories in print including, What All Children Want Their Parents to Know; 12 Keys to Raising a Happy Child, The Laughing Classroom; Everyone's Guide to Teaching With Humor & Play, 100 Ways to Teach Values and Build Esteem in All Ages, and her renowned children's titles, Positively Mother Goose, The Lovables in the Kingdom of Self Esteem, Today I Am Lovable; 365 Positive Activities for Kids, and The Lovables Board Book for Babies.

Diana's inspirational poetry can be found in books, greeting cards, posters, and thousands of websites worldwide. She currently lives in Los Angeles, California.